10TL
02

Oct
Tolga bedir trio
October 02-21:30 PM

-

October 03-01:00 AM
BOVA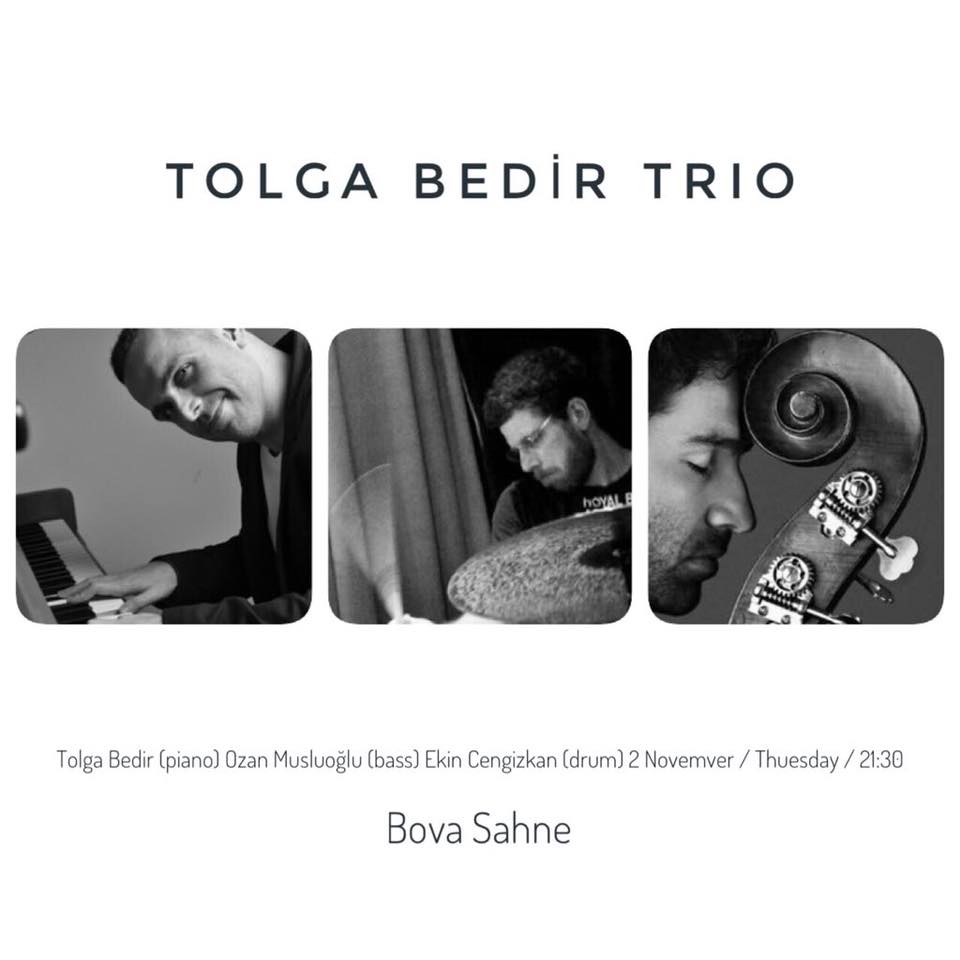 Tolga Bedir, Mimar Sinan Güzel Sanatlar Devlet Konsevatuarı Keman (lisans), Kompozisyon ve Orkestra Şefliği (lisans) bölümlerinden mezun olduktan sonra Berklee College Of Music'e klasik müzik ve caz çalışmaları ile başvuruda bulundu ve bursa hak kazandı. Ray Santisi ile Jazz Composition Piano çalıştı, ikinci enstrüman olarak davul dersleri aldı. MSÜ'de Babür Tongur, Özkan Manav, Hasan Uçarsu ve Ahmet Altınel gibi uluslararası çevrelerde ismini duyurmuş hocalardan eğitim aldı. Akademik eğitiminin yanısıra, keman virtiözü Özcan Ulucan ve dünyaca ünlü caz piyanisti Aydın Esen'le uzun yıllar çalıştı. Sonraki yıllarda konserlerinde Esen'e davulda eşlik etti. Okul yıllarında katıldığı Halıcı Midi Bilgisayarla Beste Yarışması'nda "Deep" ve "New World" adlı parçalarıyla iki kez 3.'lük ve "Toprak" adlı bestesiyle 1.'lik elde etti. Borusan Oda Orkestrası, CRR Senfoni Orkestrası ve Akdeniz Gençlik Orkestrası'nda (Marsilya/ Fransa) kemancı olarak eşlik etti. Yurtiçi-yurtdışında caz, pop solist ve müzisyenlerine sahnede ve albüm kayıtlarında klavye, davul ve bas gitar ile eşlik etti ve dü..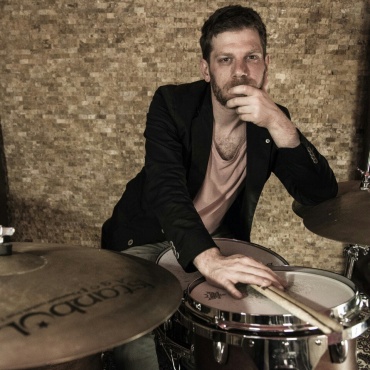 drummer musician performer electronic musician sound designer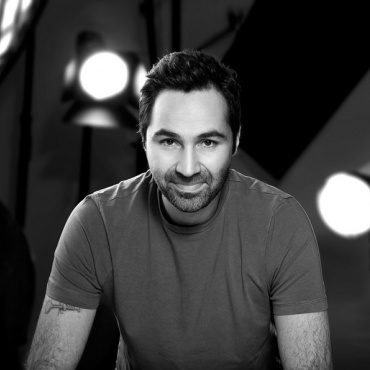 Born in Germany, Ozan Musluoglu started playing bass guitar at the age of sixteen. He graduated from the Music Department at Bilgi University in Istanbul.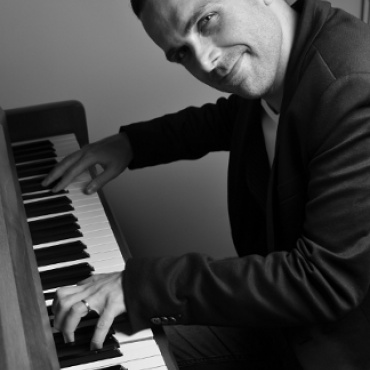 Tolga Bedir was born in 1979 in istanbul.