Alper Tuzcu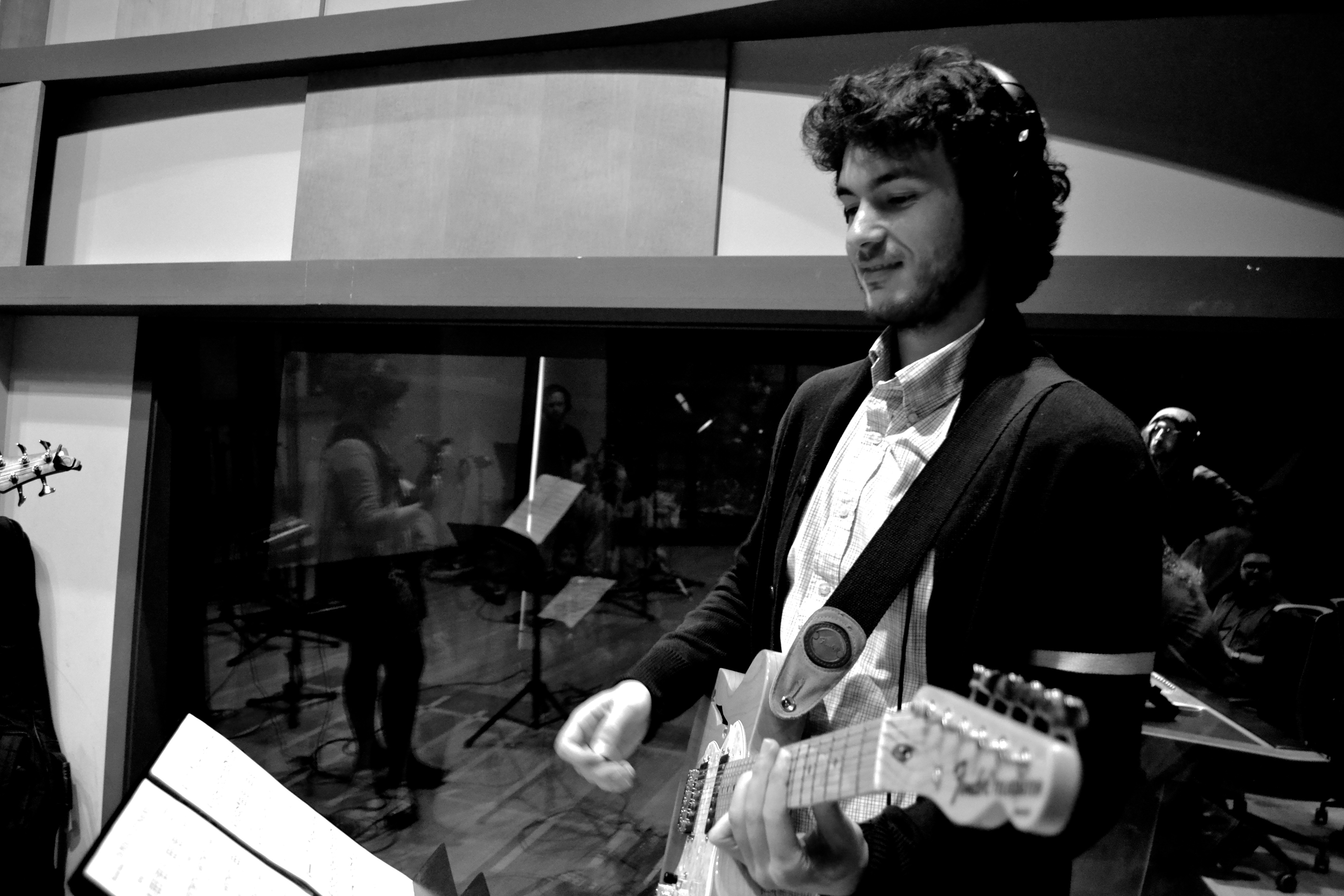 With composer/guitarist/producer Alper Tuzcu, jazz guitar textures mix with electronic music and familiar melodies from the Mediterranean meet with delicately crafted lyrics.
Alper Tuzcu has toured in more than 10 countries in 3 continents. His engaging performances feature collaborations with his group of close musical friends from all over the world, which won him performances at discerning venues and festivals such as Umbria Jazz Festival, City of Arts and Sciences, Institute of Contemporary Art, Goethe-Institut Boston, Hard Rock Cafe, Multicultural Center Cambridge and YouBloom Festival. After his debut album "Between 12 Waters" and EP "Lines", released by Palma Records, Alper Tuzcu will be touring his sophomore release "Aurora" worldwide.
In 2016, Tuzcu was selected as a voting member to the GRAMMY Awards, The Recording Academy, being one of the youngest musicians to achieve this distinction. During his time as a student at Berklee College of Music, Alper Tuzcu has also recorded twice with multiple GRAMMY winning composer, producer, and flamenco virtuoso Javier Limon (Buika, Paco de Lucia, Mariza, Wynton Marsalis, Bebo & Chucho Valdes).
Following the reviews of Alper Tuzcu's debut album "Between 12 Waters", Hürriyet, the top selling daily national newspaper in Turkey stated: "Here's our calling to anyone who would like to listen good music and to discover someone who's likely to make his mark in the coming years: Follow Alper Tuzcu."