22

Feb
HAKAN BAŞAR TRIO @SAMM'S BISTRO (ANKARA) / ON TOP OF THE ROOF CONCERT SERIES
February 22-21:00 PM

-

February 22-23:00 PM
Saba Akman (Samm's Bistro)
Ankara'ya ilk kez 12 yaşında Ankara Caz Festivali için gelen Hakan Başar, SAMM's bistro konseri için 22 Şubat 2020'de davulda Ferit Odman ve basta Halil Çağlar Serin ile birlikte yeniden Ankara'da… 2018 yılındaki Hakan Başar'ın ilk albümü "On Top Of The Roof" kayıtlarından itibaren Ferit Odman'ın desteği ve liderliğindeki grup, 18 Ekim 2019'da İngiltere'de Ubuntu Music'ten çıkan albüm, Pera Güzel Sanatlar'daki Albüm Lansmanı ve 15 Kasım'daki London Jazz Festival konserinin ardından jazz, blues, soul jazz, gospel ve post bop tarzı albüm parçaları ve her zaman olduğu gibi yeni sürpriz parçalardan oluşan repertuvarı ile Ankara'da SAMM's bistro'da dinleyenleri ile buluşacak.
2004 doğumlu olup 8 yaşında piyanoya başlayan Hakan Başar, çalışmalarının ilk bölümünü Noah Baerman, Bill Cunliffe, Andy LaVerne, Andrew D. Gordon, Walter Norris, Bill Dobbins, Jeb Patton, David Berkman, Neil Olmstead, John Valerio, Clare Fisher gibi isimlerin müfredatıyla yaptıktan sonra Michel Petrucciani, Oscar Peterson, Keith Jarrett, Kenny Barron, Hank Jones,Bill Evans,Tommy Flanagan, Sonny Clark, Art Tatum, Scott Joplin, Chick Corea, Thelonious Monk caz piyano stillerinden esinlenerek çalışmalarına devam etti.
İlk konserini 10 yaşında veren Başar, sonrasında Türkiye'nin tüm elit caz festivallerinde yer aldı. 2018 yılında ise başta Ferit Odman olmak üzere; Halil Çağlar Serin, İmer Demirer ve Kağan Yıldız ile albüm kayıtlarını tamamladı. Akbank Sanat ve 26. İstanbul Caz Festivali konserlerinin ardından "On Top Of The Roof" isimli ilk albümü, 18 Ekim 2019'da İngiltere'de Ubuntu Music'ten çıktı ve tüm dünyaya dağıtıldı. 22 Ekim 2019'daki albüm lansman konserinden sonra Hakan, ilk yurt dışı deneyimini EFG London Jazz Festival ile yaşayarak Pizza Express Jazz Club Soho'da davulda Ferit Odman ve basta Halil Çağlar Serin ile sahne aldı. Konser tarihini de kapsayan 5-6 haftalık süreçte albüm parçaları, dünyanın en önemli caz radyolarından biri olan Jazz FM'de defalarca yayınlandı. Konser röportajı ise, Mike Collins tarafından London Jazz News adına yapıldı.
Halen öğrenimini bu sene başladığı ve ilk konserini verdiği Pera Güzel Sanatlar Lisesi'nde sürdüren Hakan Başar, çalışmalarına devam ediyor.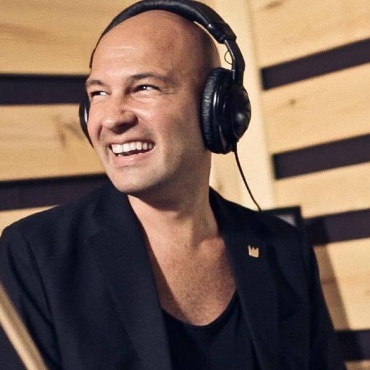 Ferit Odman is an on demand and busy jazz drummer based in Istanbul. He started his music studies in Sweden as an AFS exchange student (1999), got a full scholarship to get his B.A.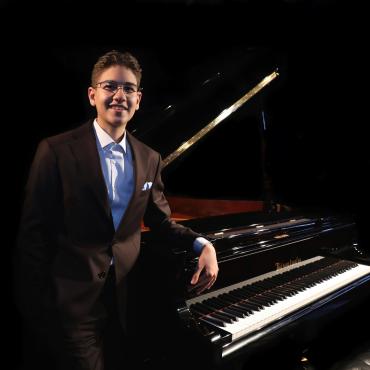 Hakan Başar (Jr.) ,who was born in 2004, began playing piano when he was 8. After some ephemeral private lessons he has continued his studies with his father,who is a guitarist.